The Black Swan: The Impact of the Highly Improbable
The black swan theory or theory of black swan events is a methaphor that describes an event that comes as a surprise, has a major effect, and is often inappropriately rationalized after the fact with the benefit of hindsight. The term is based on an ancient saying that presumed black swans did not exist – a saying that became reinterpreted to teach a different lesson after the first European encounter with them.
The theory was developed by Nassim Nicholas Taleb to explain:
Hard-to-predict, rare events from science, finance and technology that is the beyond the grasp of our intellect
The non-computability of the probability of the consequential rare events
The psychological biases that blind people, both individually and collectively
Based on these factors, Nassim Nicholas Taleb, written this best-selling Non-fiction. Ever since, it hit the stands, it captured the attention of everyone and got a critical acclaim from all quarters.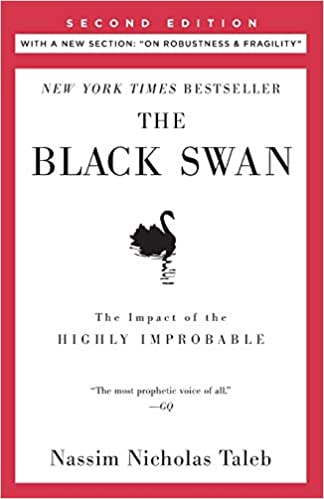 Reviews:
The most prophetic voice of all."—GQ


"[A book] that altered modern thinking."—The Times (London)

"A masterpiece."—Chris Anderson, editor in chief of Wired, author of The Long Tail

"Idiosyncratically brilliant."—Niall Ferguson, Los Angeles Times

"The Black Swan changed my view of how the world works."—Daniel Kahneman, Nobel laureate

"[Taleb writes] in a style that owes as much to Stephen Colbert as it does to Michel de Montaigne. . . . We eagerly romp with him through the follies of confirmation bias [and] narrative fallacy."—The Wall Street Journal

"Hugely enjoyable—compelling . . . easy to dip into."—Financial Times

"Engaging . . . The Black Swan has appealing cheek and admirable ambition."—The New York Times Book Review
About the Author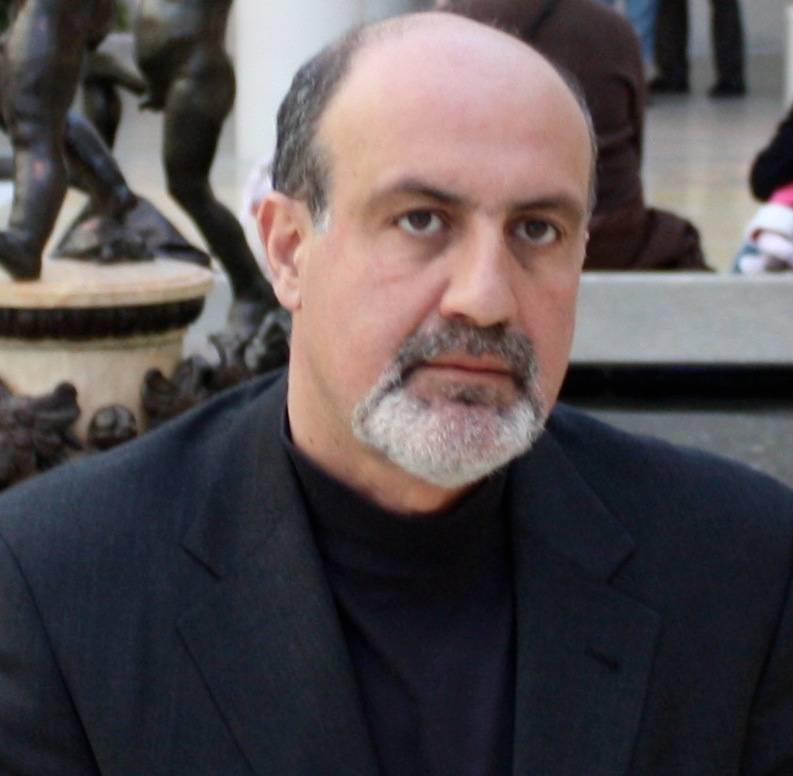 Nassim Nicholas Taleb has devoted his life to problems of uncertainty, probability, and knowledge. He spent nearly two decades as a businessman and quantitative trader before becoming a full-time philosophical essayist and academic researcher in 2006. Although he spends most of his time in the intense seclusion of his study, or as a flâneur meditating in cafés, he is currently Distinguished Professor of Risk Engineering at New York University's Polytechnic Institute. His main subject matter is "decision making under opacity"—that is, a map and a protocol on how we should live in a world we don't understand.

Taleb's books have been published in forty-one languages.
Compiled By
Srini