Portuguese player Christina Ronaldo has been pulled out the national squad set to take the Swedish side on Wednesday.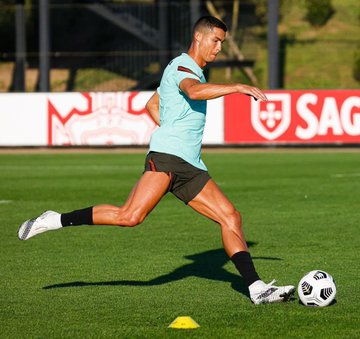 The move by the squad management comes after the player has been confirmed to have tested positive for coronavirus disease that has swept through the entire globe since the beginning of the year. According to the Portuguese soccer federation the Portuguese midfielder has been removed from the squad's training camp and will be absent during the game which is the countries' Nation League match. Currently as by the team, Ronaldo isn't showing any signs and symptoms of the disease but has been sent into isolation.
Following the initial lock down imposed due to the breakout of the deadly disease that halted the whole of Europe and took the soccer games to a standstill as it was a threat infecting players, a program to test players every now and then was formulated to keep the disease at bay in the soccer field.
However Ronaldo isn't the first or only player to have tested positive for the disease ever since it entered European peninsula. Other players who have fallen victims to the virus includes tennis superstar Novak Djokovic who was confirmed positive while at the height of the outbreak, Barcelona player who initials weren't disclosed around august and lastly a Sevilla player who turned to be asymptomatic after testing.