How China to America, Bosnia to Russia instigated the violence in Brazil?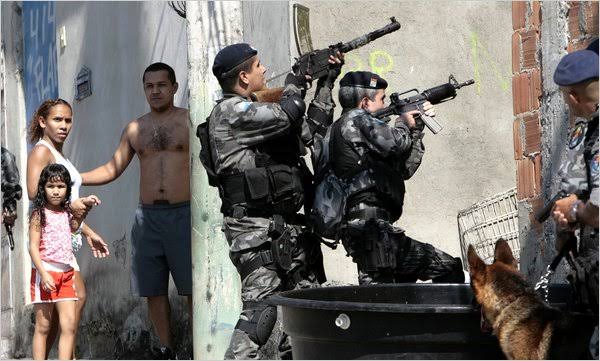 Brazilian Gun Culture
Recently the reporters of America's famed investigative media 'Intercept' combed the 27 neighbourhoods over the period of 100 days and they found spent 137 numbers of ammunition castings a.k.a shells. It looks like Brazilian street gangs are getting guns from all over the world. Russian made AK-47 to China and Bosnia made guns have been frequently used. As we know, Brazil is one of the hotspots of violent cities. The city Rio de Janeiro itself prime example. Those who are interested in this story they can click the Intercept Website to know more about this nagging issue.
By
Srini