Giant monsters attack Tokyo! But don't worry, you don't have to save the city from their destruction. Everything is exactly the opposite - you are monsters and you will destroy everything on your way!
Indeed, in this fun, addictive game, players will take on the roles of famous monsters such as Godzilla or King Kong. Each of whom wants to capture Tokyo and become the King.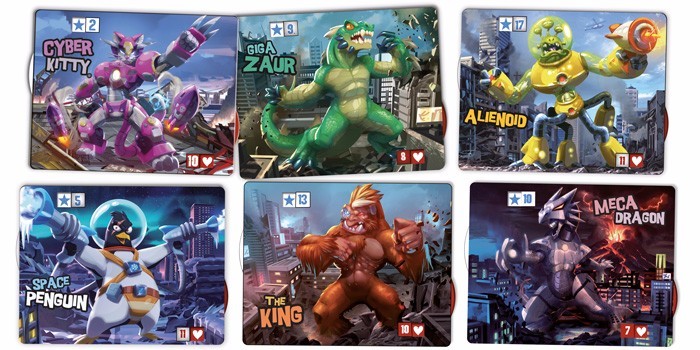 On his turn, the player rolls 6 dice. He has 3 attempts to collect the most profitable combination.
Let's talk more about the dice
Three sides of the dice are occupied by standard numbers 1, 2, 3. The numbers indicate victory points. But to get those points, the player needs to collect 3 identical values. It means, if the player has 3 dice with the number 2, he will get 2 victory points. If he has 3 dice with number 1, he will get 1 VP.
Paw icons on the dice allow the player to make an attack.
Heart icon - to restore health (if the player is not in Tokyo)
And the energy icons allow the player to take the energy cubes, which are spent on buying special cards.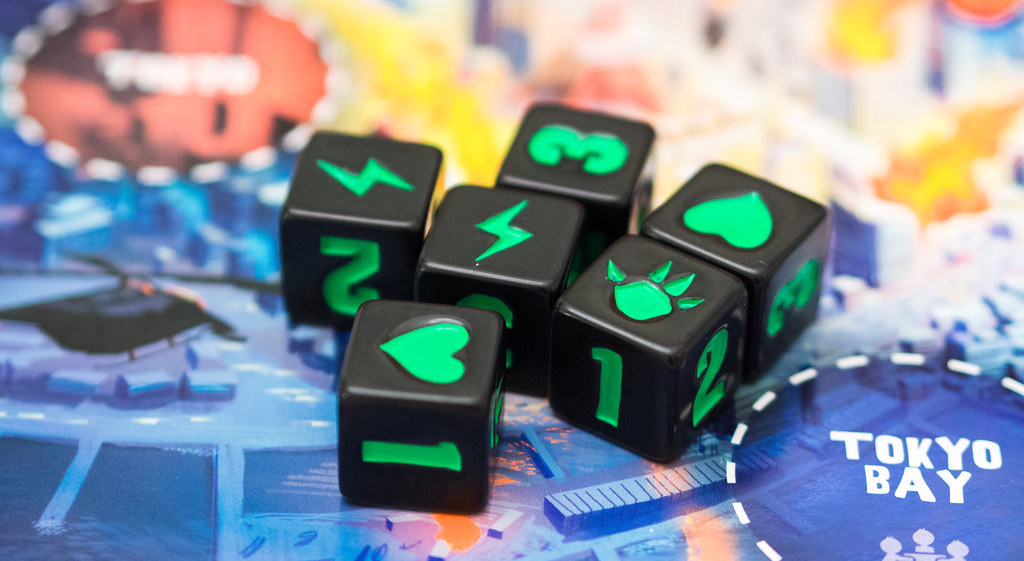 Feature of Tokyo
The player who plays first automatically occupies Tokyo. It is a very profitable position because each round spent in Tokyo will bring the player 2 victory points. Also, a player who is in Tokyo attacks all enemies outside the city at once.
However, staying in the city for too long is very dangerous, because all other players will attack the monster in Tokyo to take his place. And the player can't improve his health in Tokyo.
The game lasts until one of the players scores 20 victory points, or remains the only surviving monster.