INDIA'S INSTANT LOAN (TR)APPS : How right they are?
Convenience is one of the cardinal aspects that has turned thousands of customers towards the digital marketplace. As a result, online apps are winning over their traditional counterparts.
But is this reason convincing enough to have a complete dependency on apps that promise to offer instant loans without any frills attached to it? This question cannot be answered hurriedly unless there is a thorough investigation of the credibility of these instant money lending apps.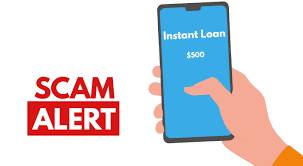 People actually need instant loans to come out of emergency financial crunches. Now, the faster they get this assistance, the faster can they come out of their financial calamities.
This is exactly where the instant loan apps have been successful in touching the heart of this sliver of the population. These app-based financial services claim that they give instant financial support through their customers with no bank visit at all.
The second thing is that while the customers have to encounter the fierce phase of numerous documentation processes before their loans get sanctioned, these apps come to them as respite. Most of these apps claim to provide 100% paperless loan assistance with free collaterals.
There is yet another lucrative feature of instant loan apps; the EMIs tenures for loan repayment are also very flexible and customer friendly.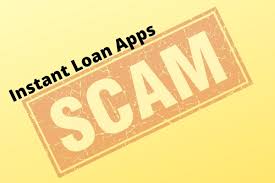 The interest rates that the financing institutions would charge for the money a customer borrows usually remains unrevealed.
These app makers usually collaborate with unauthorized money lenders who operate at the personal level. Therefore, they can lend money to anybody exclusively based on their personal conditions. This makes the entire process paperless.
Closer scrutiny of these apps will reveal that they never collaborate with banks or authorized and recognizable non-banking financial institutions. This explains the trick they play behind offers such as paperless transactions, customizable EMI payment tenure, and so on.
So, the major downside is the exorbitant interest rates that these individual money lenders charge on the capital they lend out. From their standpoint, they do not ask for any security deposit or extensive background check of the borrower. So, this increased interest rate is their security.
Nonetheless, at the end of the day, the borrowers find themselves spending havoc amounts as processing fees, GST charges and several other hidden charges.
Unfortunately, this is exactly what happened to many people all over the world during the time of lockdown. They lost their jobs and fell into a nasty financial crunch. During such times, a large portion of this population borrowed money from these instant loan apps thinking that the quick money would help them overcome their financial problems.
Sadly, they landed themselves into the debt nexus of these instant loaning apps and got even more financially drained. The worst part of the process is that these app-based money lenders use cohesive methods to extract money to clear defaulters which can invite life-threatening consequences for the borrowers.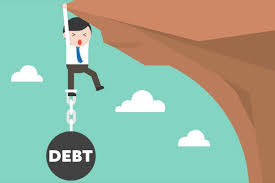 The history of the debt trap
This debt trap is not new. Even though there are no official records to substantiate this, a report published by the Times of India on Jan 9, 2021, revealed that this crime hit the attention of the police department of Hyderabad when 75 spurious bank accounts having approximately 420 crores were seized. The masterminds created as many as forty such spurious apps to trick people. But the people who installed these apps to avail instant funds did not have the slightest of information that none of these apps has the much needed accreditation from the Reserve Bank of India for conducting such a money lending business.
Further probe into the case also showed that these conmen collected almost crores of money from innocent people like this by cheating them into believing that they have downloaded authentic loan app and can come out of their financial crunch. Several such hubs were identified by the Hyderabad police who reported that they have been operating such forged businesses from Hyderabad, Bangalore, Chennai and Gurugram.
A similar report published by Indian Express on Dec 31, 2020, also showed that the police force of Telangana and Andhra Pradesh investigated the matter and found out some fake instant loan apps such as Cash Up, Water Elephant, Cash Elephant, Dhana Dhan Loan, Loan Bazar, ePay Loan, etc.
Two forged companies, namely, Credfox Technologies and Onion Credit who operated numerous such sites such as Loan Zone, Dhana Dhan Cash, Mera Cash, Cash Up, etc. These companies lured customers through these apps to take loans at an interest rate of 35% and end their financial catastrophe permanently. But they levied a flat Rs. 3000 per day when a customer failed to repay the EMIs within the due date. Ultimately, this trap tricked these helpless people in such a way that they ended up paying much more than the money they borrowed through these apps.
The customers who failed to repay were harassed so brutally that two of them committed suicide, as reported by the Andhra Pradesh Police. Finally, the police force decided to blacklist thirty such instant loan apps.
By
Apara Bhattacharya
For INSTANEWSGRAM
Sources: