The 4-Four Factors of Psychotherapeutic Analysis & Treatment
Excerpt from the book Might of the Thoughts... BEAM (FIGU)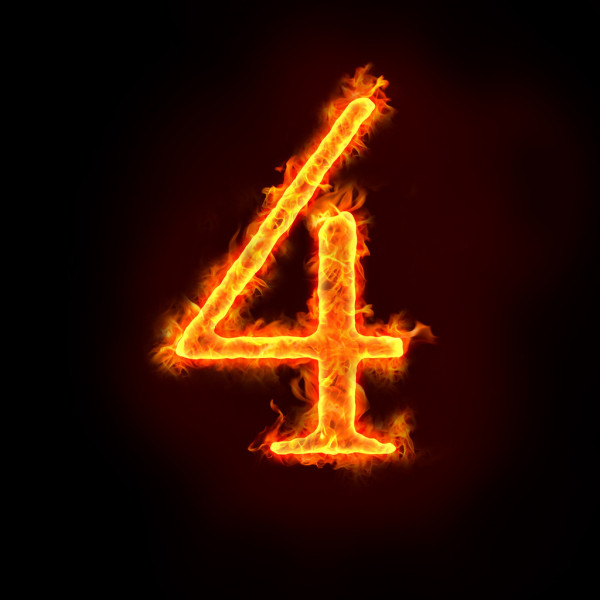 If profound psychical problems manifest which necessarily require a change so that the psyche is again capable of functioning normally and works in a neutral-positive-equalised form, then various steps are necessary which must be clarified and undertaken. This is the case with both self-treatment as well as with treatment from outside from a specialist, who must be educated in psychoanalysis and psychotherapy. In less difficult cases, self-psychoanalysis may be quite sufficient, which however, at any rate, requires the necessary knowledge, which naturally also must absolutely be the case with self-psychotherapy. But this is really only valid for cases which do not extend beyond the norm for which purely positive thinking is still useful and is beneficial as well as successful.
It is important to know and to heed that a cognitive restructuring is necessary in any case, regardless of whether it is a simple case which can still be cleared up and resolved through a pure, neutral-positive-equalised thinking, or whether it already deals with a more difficult or even serious case which requires therapeutic help from outside. However, this cognitive restructuring must not only concern perception and thinking as well as recognition; rather, the world of imagination, which is of great significance, must also be involved. Just as much a part of that are the world of ideals as well as one's feelings and language, which are components of the restructuring process which are of just as much importance as the memory-structures component, which plays an important role in the human being's whole process of life. With the entire process to be undertaken, of self-psychotherapeutic analysis and treatment or analysis and treatment from outside, four fundamental factors must be kept in mind above all, and they are the following:
The tracking down of distortions of reality
The recognition of distortions of reality
The creation of a new attitude/conviction and the experience of it and the living of it
The conscious, neutral-positive-equalised changing, and new programming, of the consciousness, thoughts, feelings as well as the psyche and subconsciousness
As already explained, cognitive restructuring is necessary in the case of any psychical disorder, disturbance or illness, and, in lesser cases, (see "Die Psyche", Wassermannzeit-Verlag, FIGU) it can be carried out by means of self-therapy, or, in more serious cases, it must be carried out with the help of psychotherapeutic specialists. The ultimate Ziel, thereby, is the changing of the psychically disturbed human being's wrong and sick attitudes and assessments, which can only be overcome by means of corresponding behavioural therapy which, In easy cases, can be carried out by means of self-initiative (see "Die Psyche") or, in serious cases, must be carried out with the help of psychotherapeutically educated specialists.
Factor 1.
The first step in psychoanalysis, regardless of whether it is carried out as self-analysis or as outside analysis from a specialist, must consist of fundamentally tracking down those important, and most important, problem-causing thoughts- and the evaluations and feelings which arise from them- which are unconsciously tended and nurtured, and which operate automatically and throw the psyche into turmoil. It is these automatic thoughts which are the crucial point, because it is through them that the feelings are disturbed, and thereby also the psyche, when they create an influence in a wrong, negating and only negative form. In this kind they call forth a more or less dangerous distortion of reality which can contribute to anxieties and depressions. However, clearing this up is not exactly simple, rather it requires certain necessary knowledge and the living of the practical experience. The simplest rule thereby for tracking down the thoughts is the precise examination of all the occurring mental, feeling-based and verbal as well as memory-conditioned symptomatic reactions, which, in certain situations, manifest as burdensome and problem-creating. One must thereby critically examine which mental unconscious (or conscious) assessments, attitudes, ideals and imaginations, and so forth, are hid- den behind all the forms of behaving, which, self-evidently, are also influenced by feelings of a conscious or unconscious kind. And since everything is initially below the surface and hidden, it cannot always be immediately, obviously recognised, which is why it is very often necessary to first work out helpful techniques which can then be practically and beneficially applied. However, sometimes such techniques can unfortunately only be found with great difficulty; consequently, they must also be laboriously worked out.
If a self-therapy is called for, then a volitional analysis and therapy, which must be consciously carried out, is absolutely necessary. Therefore, one's own initiative and one's own motivation are of decisive significance. However, this initiative and motivation is also required when psychotherapeutic measures from outside are called for. Therefore, interrelated actions are required between the psychically disturbed human being and the psychotherapist. If this interaction from the psychically burdened human being i not there, then, as a rule, it is also impossible for even the most experienced psychoanalyst to track down and recognise the factors which form the problem. The reason for that is that the unconscious thoughts do not reach the surface. namely because no symptomatic reactions, and so forth, manifest when there is no co-operation from the psychically disturbed person. It is only as a result of certain reactions, that the automatic is to say, unconscious – dysfunctional thoughts and feelings can be tracked down and recognised, to which end, however, the psychically disturbed human being must reach out and therefore be interactive. that However, the tracking down of the distortions of reality is thereby still not adequately done for a long time, because - just as with self-psychoanalysis and self-psychotherapy – a great initiative on the part of the psychically disturbed human being is also required with the involvement of a psychotherapist, because it is actually necessary that a "diary of thoughts and feelings" is kept in order to note the conscious thoughts and feelings – and those which are unconscious but are becoming conscious - in burdensome and problematic situations. The whole matter must correspond to a systematic self-observation, which then, written down, can later be assessed by oneself or by the psychotherapeutic specialist, as a result of which, new cognitions are gained. However, right at the start it must be said that the self-assessment is extraordinarily difficult and, as a rule, not objective; consequently, particularly in regard to this process of self-cognition, a human being who is psychically disturbed, has a psychical disorder or who is psychically ill should enlist the help of a proven psychotherapeutic specialist.
Factor 2.
If the first factor is directed at tracking down the distortions of reality, then, with the second factor, recognition of the distortions of reality is called for. But the second factor is only possible because of the result of the first factor which consists of a so-called cognitive restructuring which creates clarity concerning which disruptive processing-mechanisms - unconscious or conscious up to that point - operate when there are arising difficulties. As a rule, those problematic thoughts and feelings are mostly of an unconscious, automatic nature, and exactly these must be recognised after they are tracked down. In large part, also to be counted among these unconscious, problematic thoughts and problematic feelings are concealed fundamental convictions and processing procedures which must be recognised and revealed after they are tracked down. As the product of unrealistic and distorted thoughts and feelings, they ultimately impair the psychical health and therefore create a psychical state which is based on detrimental assessments or convictions. And all these factors must be critically examined and recognised after they are tracked down. Therefore, the psychically disturbed human being must learn to recognise all things which distort reality and he/she must learn to become conscious that, in regard to the psyche, they are of a wrong, disturbing, damaging and illness-inducing nature. And the psychically disturbed human being must necessarily also learn to free himself/herself from his/her wrong assumptions, thoughts and feelings and to no longer be convinced by them. Connected with that, at the same time, is the working out of new, alternative and realistic thoughts through which corresponding feelings are also produced which influence the burdened psyche and help the human being to consciously work on and overcome his/her specific, emerging, problematic situation better, and, for him/her more satisfactorily. However, this is only the second step in the entire process, which is best carried out with the help of a psychotherapeutically schooled person, whereby, however, also nothing stands in the way of self-therapy when there exist the necessary cognitions and powers which are indeed required for that. If that is not the case then self-therapy is absolutely to be advised against.
Factor 3.
The processes of all four factors are difficult and lengthy and, as a rule, cannot be dealt with in a short time. In fact, each individual process can take many months or, under certain circumstances, even years, depending on the seriousness of the psychical illness. Each individual process also requires a great initiative, co-operation and motivation Tom the psychically disturbed person, because no success can be achieved without it. However, the actual work of one's own psychoanalysis and psychotherapy, or that provided by a specialist, not only consists of tracking down and recognition, and the new working out of a new programming of the consciousness, rather it also consists of forming and using new thoughts and feelings. However, precisely this is very difficult when done through one's own initiative and with self- therapy, which does not mean, however, that it would be impossible. But in serious cases of psychical disturbance, one is instead advised to consult a psychotherapeutic specialist.
With a good psychotherapy, no specialist can avoid carrying out long and detailed conversations with the psychically ill person in order to clear up all necessary factors and points, and so forth. But that does not mean that only verbal analysis and communications should be used, because, along with the conversations, other values which are of enormous significance are also to be taken into consideration. Thus the psychically ill human being must recognise, or be made cognisant of the fact, that he/she must examine his/her distorted thinking and his/her wrong convictions in order - by recognising them - to create new and opposing thoughts and convictions which then also correspondingly form the world of feelings and, through this, in turn, the psyche. That means that, as a result of the recognition, new thoughts, feelings and convictions must be created, and experienced, so that they can then actually also be lived. If that is not striven for and worked out, then no alternative assessment can result, from which a new life can be determined and tackled. Therefore it is necessary to recognise the actual facts as well as to live the practical experience of the new thoughts, feelings and convictions, in order to finally bring about a new, healthy form of psyche. The lived experience is therefore the decisive point which finally secures the new convictions which come about as a result of new, healthy, neutral-positive-equalised oughts and feelings. Therefore, the might of the thoughts is called for, because it determines the prosperity and adversity of the human being's psyche and consciousness and subconsciousness, and determines the state of the human being's body. An appropriate portion of self-suggestion, or suggestion from a helping person, plays just as great a role in this as does intelligence and conversations which contain argument, and which are clarifying, empathetic, explanatory and intelligible, without which, a real and successful psychotherapy is not possible. This is necessary help from outside, which naturally does not apply in the case of self-therapy, for which reason such self-therapy is very much more difficult to form because the one engaging in it must study his/her own "I", and fathom, track down and recognise everything himself/herself, in order to then take the necessary steps of cognitive restructuring and have the lived practical experience himself/herself, by means of his/her absolute own initiative. Therefore, should a success be granted, the correct actions must follow in any case. But that means that either the necessary conversations must be carried out with a suitable specialist, or that one's own therapy, with appropriate cognitions and thoughts, supported by necessary knowledge, can actually be applied, and it means that concrete, new thoughts, feelings and convictions can be created in any case, without which the living of new practical experiences is impossible.
Without neutral-positive-equalised thoughts, which must be fundamentally newly created, no neutral-positive-equalised feelings can arise, which must ultimately influence the psyche in a neutral-positive-equalised way in order to transfer it into this state. Therefore, this must be given the appropriate respect, because only by following newly created neutral-positive-equalised thoughts and feelings can new convictions be created which lead to new practical experiences and to a living of the experiences. From that, it therefore follows that positive thinking is absolutely necessary in order to change a disturbed or sick psychical state for the better, because the might of the thoughts also forms the feelings, which decide the condition of the psyche. Whether the thoughts and feelings are tended and nurtured In conscious or unconscious form thereby makes no difference, as has already been explained several times, because what is important is only the might of the thoughts by means of which everything is called forth and steered.
The might of the thoughts is the fundamental factor which decides e prosperity and adversity in those things over which the human being himself/herself is the innate master. Therefore, it is not simply the purely intellectual knowledge about one's own psychical disorder and its cause which brings about a change to the thoughts and feelings as well as to the psyche; rather it is the neutral-positive-equalised thinking and all further factors connected with that, with the resulting outcome of the neutral-positive-equalised change to the feelings. Also belonging, in any respect and without exception, to the further factors connected with the neutral-positive-equalised thinking is the purpose-directed psychotherapy which must be based upon a necessary psychoanalysis and, at any rate, on all necessary knowledge and lived experiences. As a rule, exactly this knowledge and lived experiences are absent in the individual who is psychically burdened, disturbed or seriously ill, for which reason a self-therapy is very often out of the question and, for that reason, expert psychotherapy is the only true solution.
Suitable therapies often directly consist of the problem-creating situations having to really be searched out and having to be lived again and again, so that the psychically suffering human being becomes accurately aware of the experiences from them in such a form that, in the particular situation, no factors appear which could justify a distortion of the facts. Such a procedure can be very useful, especially with anxiety, fear and panic, if the situations which trigger the anxiety, fear and panic are indeed consciously brought about in order to live the experience from them and in order to recognise from that that no factors are contained in them which justified anxiety, fear and panic. The directed living of corresponding practical experiences is thereby actually often all that must be brought about in order to solve the most important points of the problem. The lived practical experience - that is to say, the living of the experience - is thus the most important component in a health-giving psychotherapy, because this thereby stimulates the neutral-positive-equalised processes of change which are based on a neutral-positive-equalised thought and feeling process, without which no improvement can be set in motion.
With the process of the living of practical experience, no psychotherapy avoids also having to have in-depth conversations and discussions, which is impossible with self-therapy because the communications, convictions and ideas from an outsider, which must have a thought-stimulating effect, are absent. Consequently, a psychotherapy which gives help from outside is, in any case, therefore to be preferred over self-therapy, and it is called for if the condition of the psyche extends beyond the norm where one can still treat and bring it into order oneself. As a rule, on their own, the conversations and discussions, and so forth, only bring about a part of the whole, which does not mean, however, that these factors can be disregarded, because the conversations, and so forth, actually have a quite enormous and important significance in the process of truly good psychotherapy. However, with all of this, one must always take care that new practical experiences are created, which one must live, because it is fundamentally through them that the health-bringing processes of change, towards that which is neutral-positive-equalised, are set in motion. But exactly this is the great difficulty with psychotherapy, because it requires not only the greatest efforts from the psychically disturbed human being, rather also his/her profound motivation, as well as the necessary knowledge and lived practical experiences of the psychotherapeutically helping person.
Although a neutral-positive-equalised thinking is absolutely necessary in psychotherapy, it is not done with a pure, positive thinking alone, because, as has been explained many times, the important psychotherapeutic factors are also to be used, which must be worked out through appropriate analyses. Therefore, it is wrong to only want to use solely positive thinking as the hack writers of books claim in regard to pure, positive thinking. Certainly, the might of the thoughts remains undiminished in all human beings in all situations, but that does not mean that further methods and steps would not also have to be used if the psyche is so seriously disturbed or sick that help from a third party is required for its recovery. Therefore, the much- propagated, purely positive thinking must fail if the other necessary carried out. Pure, positive thinking is only effective where the psyche is not yet so disturbed that psychotherapeutic help is necessary. If the disorders are already too serious, then, without correspond- steps and an intentional psychotherapy are not also undertaken and g therapy, pure, positive thoughts are unable to create any new, personally-communicable thoughts, feelings and convictions, which could be lived as new practical experiences. Fundamentally, there is no motivation for that. The motivation must first be found by means of a suitable analysis, and then must be formed and implemented by means of corresponding therapy. Therefore, pure, positive thinking is completely wrong in such hard cases, and under certain circumstances it is even dangerous because, in such a situation, it is actually not able to carry out the necessary examinations of reality which are necessary in order to recognise the facts of the problem and to grasp the necessary psychotherapeutic measures. In reality, pure, positive thoughts, in this form, obstruct the human being in building up the necessary motivation for the acquisition of new, healthy thoughts and feelings as well as new convictions, whereby, consequently, the living of new practical experiences is also throttled and prevented. However, if neutral-positive-equalised thinking is used in association with suitable psychotherapy, then the human being's actual coping possibilities, which slumber in him/her in defiance of his/her psychical illness, become obvious to him/her. Therefore it does not correspond to a paradox when it is said that pure, positive thinking is absolutely damaging in one case, however very helpful in another case, depend- ing on the form in which it is used; thus, in one case, inappropriately and wrongly, if one builds solely upon pure, positive thinking when the psyche is seriously disturbed; in the other case, appropriately and correctly when it is practised and maintained in association with indispensable, necessary psychotherapy.
Factor 4.
The quota of suitable psychotherapy is still not complete with the creation of new thoughts, feelings and convictions, which must be lived as practical experiences. Truthly, difficult work begins once again with the fourth factor, and that requires much initiative and partly comprises a repetition of factor 3. Therefore, an examination of reality must be undertaken, which first raises the outstanding question of whether everything which the psychically disturbed - that is to say, psychically ill – human being thinks and feels actually corresponds to the truth. But that leads in turn to the next question which has as its basis, "What then?" And in order to clear up these two questions it is often inevitable that certain risks must be taken in order to create precise clarifications. The risks exist, for example, when the psychically disturbed human being is introduced to an inundation of stimuli which correspond exactly to his/her problems. That means, for example, that the psychically disturbed human being is intentionally transferred or introduced into those situations which were problematic for him/her un to that point and therefore caused him/her difficulties. The purpose of this procedure is that new practical experiences are thereby lived and one learns to overcome problems and difficulties in a new, more mature kind, steered by thoughts and feelings. One's own capacity to withstand and control everything, unharmed, which had, up until then, led to the psychical debacle, is thereby also recognised.
A further form which the examination of reality can take, for example, is role play, which is better known by the term "role reversal" (transactional analysis). In this form the psychically disturbed human being must get familiar with his/her problems and difficulties from a point of view other than that which he/she occupied up until that point, in order to recognise, comprehend and resolve his/her problems and difficulties, whereby neutral-positive-equalised thinking, and the feelings which arise from it in equal measure, are especially important.
A further psychotherapeutic and often effective method is the deliberate exaggeration of all burdening factors, whereby the confused nature of the wrong thinking and of the wrong feelings becomes Obvious, if everything is correctly handled and if this method, which i called "paradoxical intervention", is appropriate.
If everything is precisely considered, then, first and foremost, the thoughts must be changed, which, however, is quite difficult and is associated with manifold methods. Also, the whole thing is thereby accomplished only extremely slowly and is consequently also a difficult and slow process, which, as a rule, is also marked by many setbacks, and allows a result to often recede again into the distance. and indeed exactly when the hopes for success seemingly begin to he fulfilled. And one thing must thereby still be said, indeed many times over: a self-psychotherapy is only appropriate when the psychical disorder is still mild and can be overcome by means of one's own knowledge and one's own powers. However, if the disorders and disturbances or illness of the psyche are already too extensive to still be treated and healed by oneself alone, then, in any case, one must consult a psychotherapeutic specialist who has, at his/her disposal, the necessary knowledge and abilities to work out and use methods specific to the illness. And in each case one must bear in mind that a psychotherapeutic treatment is always to be seen in the context of a longer-term learning process and the process of re-shaping the thoughts. Consequently, no short-term treatments and retraining processes are therefore to be expected, because valid here is the say- ing, "Good things take time."
If one gets a successful psychotherapy behind oneself, then that not only means a complete change for one of one's consciousness and subconsciousness, rather it also means that one gets a very painful phase behind oneself, in which one often calls oneself into question just as much as one is called into question by one's fellow human beings. But, joyfully, one slowly, increasingly perceives that one's consciousness and subconsciousness, as well as nerves and other physical-autonomic reactions, have changed for the better and for the good, just as have one's strategies for overcoming problems. And, last but not least, one also recognises and accepts that one's thought-reactions and feeling-reactions and convictions, which previously determined one's life, undergo a new evaluation, and equalise themselves neutral-positively.
In conclusion, what should still be said on this theme is that the task here cannot be to go into detail regarding all possible psychical disturbances, disorders and actual illnesses, and to describe the individual psychoanalytical and psychotherapeutic ways and methods. The sense and purpose of the descriptions provided should solely be to point out that which is necessary in regard to a healing of a tormented and suffering psyche. As bas often been explained, (see "Die Psyche", Wassermannzeit-Verlag, FIGU), with milder disorders and disturbance, self-analysis and self-therapy can be used and can lead to satisfactory results, whereas, with more serious cases, it is absolutely appropriate that a psychotherapeutic specialist is consulted. In fact, it is thus: whoever has really profound psychical problems should not allow himself/herself to be led, by obscure self-healing methods, to experiment on himself/herself, rather he/she should turn to a reputable psycho-therapeutic specialist who has, at his/her disposal, the necessary schooling, knowledge and lived practical experiences.