Health Benefits of Avocado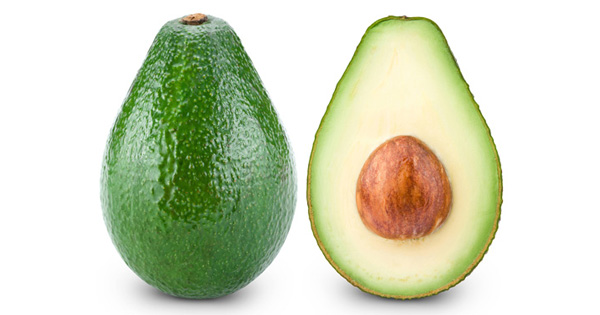 scientifically known as Persea american, it is a fruit of the Avocado tree. Filled with rich nutrients and minerals, it's immensely beneficial to our physical and mental health.
In a single 3.5-ounce (100-gram) serving:
Vitamin K: 26% of the daily value (DV)
Folate: 20% of the DV
Vitamin C: 17% of the DV
Potassium: 14% of the DV
Vitamin B5: 14% of the DV
Vitamin B6: 13% of the DV
Vitamin E: 10% of the DV
It also contains small amounts of magnesium, manganese, copper, iron, zinc, phosphorous and vitamins A, B1 (thiamine), B2 (riboflavin) and B3 (niacin).
1.Avocado is contains a lot of heart-friendly Monounsaturated Fatty Acids
2. Oleic acid found in Avocado has been associated with reduced inflammation and shown to have beneficial effects on genes linked to cancer
3. The indigestible plant matter that can contribute to weight loss, reduce our blood sugar spikes and is helpful in lowering the risk of many diseases
4. Studies conducted with Avocado eating people found, it
Reduce total cholesterol levels significantly.
Reduce blood triglycerides by up to 20%.
Lower LDL cholesterol by up to 22%.
Increase HDL (the good) cholesterol by up to 11%.
5. A dietary survey found that people who ate avocados had a much higher nutrient intake and a lower risk of metabolic syndrome.
6. Lots of studies have shown that eating avocado or avocado oil with vegetables can dramatically increase the number of antioxidants you take in.
7. Avocados are high in antioxidants, including lutein and zeaxanthin. These nutrients are very important for eye health and lower your risk of macular degeneration and cataracts. To protect your eyes, regularly consume this magic fruit.
8. Some test-tube studies have shown that nutrients in avocados may have benefits in preventing prostate cancer and lowering side effects of chemotherapy. Still, broad-based studies to be conducted to verify this claim.
9. Avocado is a good source of folate. The folate decreases the risk of depression. It also helps our brain function.
10. It is rich in Vitamin C and E and both are essential in keeping our skin healthy and glowing.
Compiled by
Srini
Source: Healthline.com