Black Magic What Black Leaders Learned from Trauma and Triumph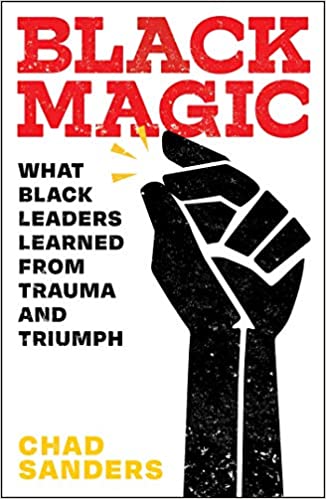 Black Magic, Nonfiction Book
A powerful exploration of Black achievement in a white world based on honest, provocative, and moving interviews with Black leaders, scientists, artists, activists, and champions.
Chad Sanders, the black man who experienced severe hardship for being black penned wonderful nonfiction based on several essays written by him on various occasions.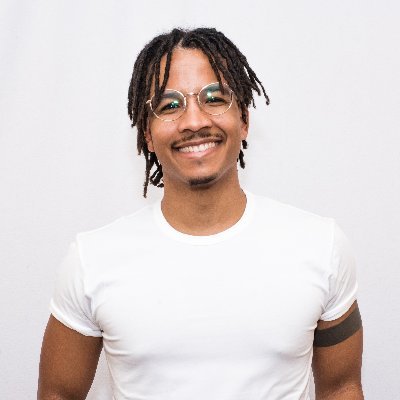 Chad Sanders, Author
Reviews
"Chad has the unique ability to turn his experiences and the experiences of others into a guidebook that will inspire many healthy discussions. This is Chad's superpower."
-- Morgan Freeman, actor
"Daring, urgent and transformative. Not only did the stories and interviews in Black Magic forever change how I think about leadership and culture, they challenged me as a parent, friend and citizen. This book will be required reading in our organization."
-- Brene Brown, New York Times bestselling author of Dare to Lead

"I greatly enjoyed Black Magic. I found it to be, at once, pulverizing, educational, and inspirational in a way that feels accessible. You should read this book."
-- Shea Serrano, #1 New York Times bestselling author


"Black Magic is the book we need urgently in this moment. Chad's voice is clear, direct and honest. There is so much for us all to learn from the lives explored in this beautiful read."
--Angie Martinez, New York Times bestselling author, Grammy-nominated artist

"Our world has never been more at peril, our country never more divided and the need for smart, unifying voices never more clear. Chad's perspective is bold and unapologetic while simultaneously being inclusive and non-judgmental. An incredibly difficult balance that Black Magic achieves marvelously."
-- Will Packer, film and TV producer

"Black Magic is real. Chad Sanders takes us on a journey to unlock its secret with life stories that offer proof."
-- Tom Straw, Emmy-nominated TV producer and bestselling author


"An astonishingly original book! Chad Sanders makes a compelling case for the magic to be found in leveraging your authentic self in a business world that emphasizes conformity."
-- Cal Newport, New York Times bestselling author of Digital Minimalism and Deep Work


"Chad's analysis of Black achievement is compelling and inspiring. In times like these, we need this book. Every human should read it."
-- Pinky Cole, CEO and Founder of Slutty Vegan ATL


"Readers will be moved most by how Sanders and his interviewees don't shy away from the pain of the discrimination they've endured, instead transforming suffering into a source of assurance and hope. The overarching vision here is one of making room for Blackness in every sphere and ensuring that being Black is not a detraction but rather a strength."

― Booklist (Starred)

"This inspirational account offers useful lessons on how 'power can be derived from trauma and suffering.'"
― Publishers Weekly
About the Author
Chad Sanders is a writer, director, actor, and musician based in New York City. Previously, Chad worked at Google and YouTube and as a tech entrepreneur.
Compiled by
Srini