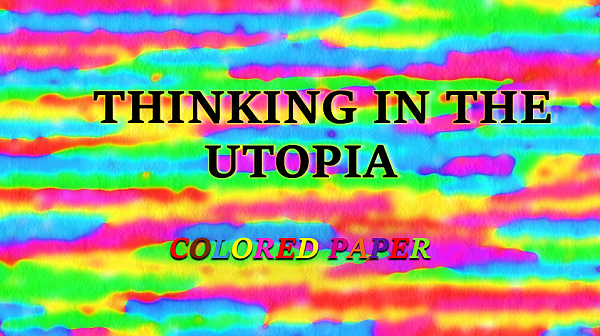 COLORED PAPER IS THE WHITE PAPER OF THE CRYPTOART WORLD AND PROVIDES GENERAL INFORMATION ABOUT EACH CRYPTOART.
THINKING IN THE UTOPIA
Edition 1/1. As Uruguayan writer Eduardo Galeano says, quoting a phrase by Argentine filmmaker Fernando Birri: "Utopia is on the horizon. And, as it is on the horizon, I know I'll never reach it. Because if I walk ten steps, utopia will go ten steps away. And if I walk twenty steps, utopia will move twenty steps away. That is, I know that I will never reach it. What is utopia for? For that: to walk".
VIEW THE CRYPTOART IN RARIBLE >>> THINKING IN THE UTOPIA
MORE ABOUT EDUARDO GALEANO AND FERNANDO BIRRI >>>
- Eduardo Galeano, o eterno caçador de histórias
- Fernando Birri: Um construtor de utopias
#NinoArteiro #Cryptoart #TrashArt #GlitchArt #NeoExpressionism #Utopia #NFT #LowPrice