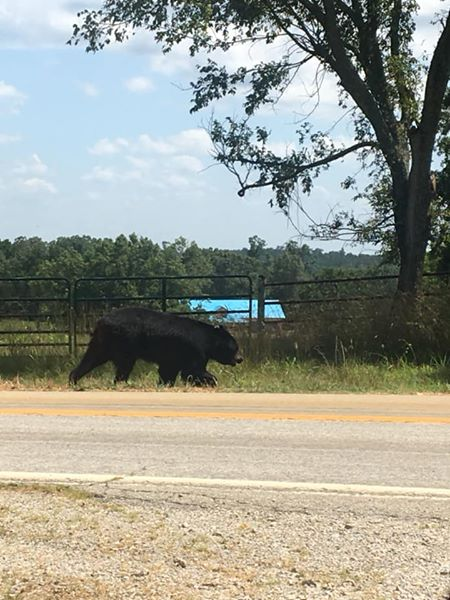 'Denzel Washington,' an award winning American actor known largely as an icon and one of the greatest actors across the world once said in his famous motivational speech at the University of Pennsylvania. "If you hang around the barbershop long enough, sooner or later you're going to get a haircut" What he meant was if you want to persevere at something, make sure you put a lot of your time and energies on it. As well if you attract a lot of negativity you are bound to fall into that negativity sooner or later.
And to a video which was posted on Facebook just recently, it appears one Tennessee old timer almost had a hair do after multitude counts for wishing for one.
The video was captioned "this irritates me by a concerned Face-Book user Trenity Barger who also appear to be involved as a follower in the keeping Bruno Safe page found on the Social Media Network.
In the footage, bear cubs on their mother's lead speed past a motor vehicle looking to be an SUV after the man tries to lure them to his calling while approaching toward them.
He decidedly retreated quick to counter them on the other side of the car but very little it seems the Cades Cove barley knew he was 'gonna' meet with the mother.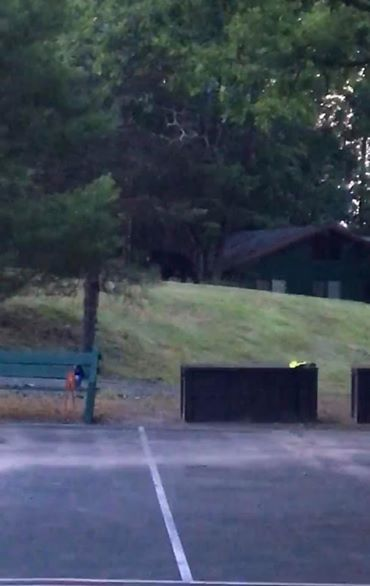 Daringly the man made some steps towards the mother bear looking to block its path and that's when it charged and the man ran for his life. On the comments section followers came in to show their disappointment regarding the Tennessee man's action.
Gabriella Rallo was one of the first people to set the section ablaze "That guy is a total douche 🙄" he said and Dawn Luedde Adams shared his thoughts as well and wrote "STUPID!! Ing,"
More and more users came in to set the commentary section ablaze with Shay Swihart-Allen and Karen Jones Gubser writing "idiot".
To Mary Boland Hoekstra and Wayne Declue it looks they are surprised to the senseless actions the man were doing in the video as they wrote "what an idiot by Declue whereas Mary went as "what an idiot" and Sarah Clare shared hers saying "town people," meaning town dwellers are known very well of disorderly actions perhaps.
Other followers nonetheless seemed to had been excited about the bear's charging attempts at the as they wrote in the commentary "Leave my babies alone and mind ur own Business,lol" by Diana Davies and Rosalie Rich added hers and wrote "don't mess with Mama's babies!!"
Although the videos was posted on the Keeping Bruno Safe page, it's not clear however if the harassed bear was Bruno the bear who embarked a 400 mile journey sometime around June to roam states of Iowa, Illinois and Wisconsin.