A tweet from a running train that made a difference in real-life
A distress call of an unknown person who's travelling in a train caught the attention of Indian Railway authorities. In July 2018, The tweet of a person, "I am traveling in Avadh Express (19040). In my coach there are 25 girls all are juvenile some of them are crying and all feeling unsecure' indicated some unpleasant things going on.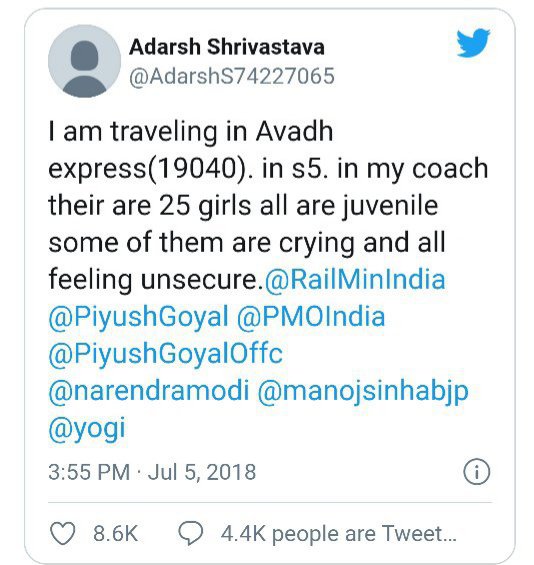 He sent the first tweet at 3.55 p.m. After 30 minutes, the same person sent the next tweet "subject to human trafficking. My current station is Hari Nagar, my next station is BAGAHA and then Gorakpur. Kindly help them out. Please help.
Immediately some official from the Indian Railways responded "Kindly look into this matter"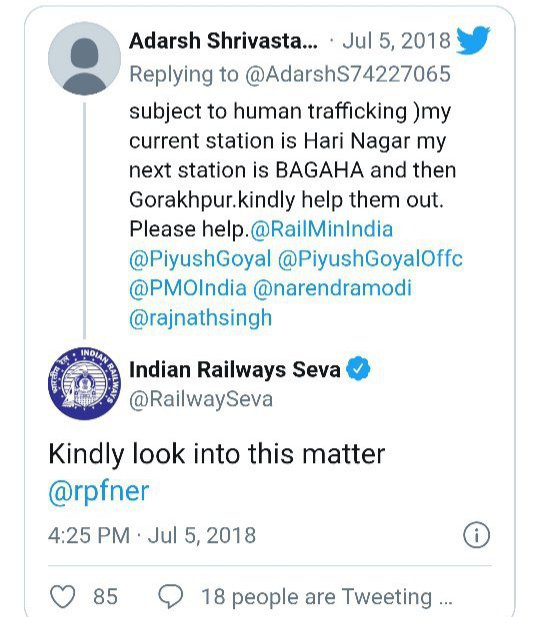 A few stops later, railway police in plainclothes boarded the train, rescued the 26 girls, and arrested two men, the Press Trust of India reported, citing railway officials.
The girls, believed to be aged between 10 and 14, feared to provide details about their names or families. They were transferred to state child welfare authorities, who worked to identify the girls' families and inform them of their whereabouts. It clearly shows the 'power of social media.'
By Staff Reporter
INSTANEWSGRAM