Secondhand Time: The Last of the Soviets, Book Review
by
Svetlana Alexievich
NEW YORK TIMES BESTSELLER • A symphonic oral history about the disintegration of the Soviet Union and the emergence of a new Russia, from Svetlana Alexievich, winner of the Nobel Prize in Literature

NAMED ONE OF THE TEN BEST BOOKS OF THE YEAR BY THE WASHINGTON POST AND PUBLISHERS WEEKLY • LOS ANGELES TIMES BOOK PRIZE WINNER

NAMED ONE OF THE BEST BOOKS OF THE YEAR BY
The New York Times • The Washington Post • The Boston Globe • The Wall Street Journal • NPR • Financial Times • Kirkus Reviews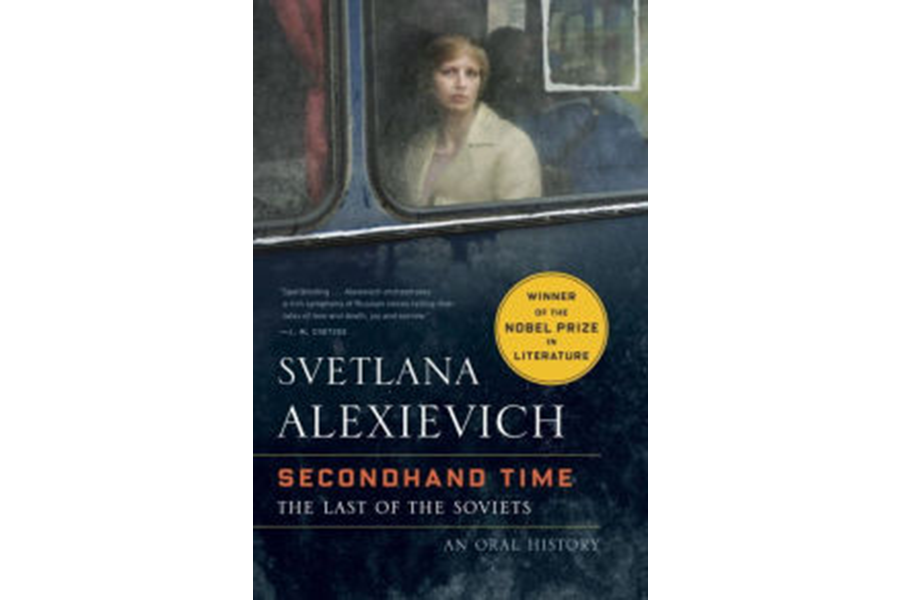 Touted as the masterpiece, Svetlana Alexievich's Second-hand Time chronicles the decline and fall of Soviet communism and the rise of oligarchic capitalism. Through a multitude of interviews conducted between 1991 and 2012 with ordinary citizens—doctors, soldiers, waitresses, Communist party secretaries, and writers—Alexievich's account is as important to understanding the Soviet world. While quoting about her work, Nobel committee recognized when it cited the Belorussian journalist for developing "a new kind of literary genre…a history of the soul."
Review
Praise for Svetlana Alexievich and Secondhand Time

"There are many worthwhile books on the post-Soviet period and Putin's ascent. . . . But the nonfiction volume that has done the most to deepen the emotional understanding of Russia during and after the collapse of the Soviet Union of late is Svetlana Alexievich's oral history Secondhand Time."—David Remnick, The New Yorker

"Like the greatest works of fiction, Secondhand Time is a comprehensive and unflinching exploration of the human condition. . . . Alexievich's tools are different from those of a novelist, yet in its scope and wisdom, Secondhand Time is comparable to War and Peace."—The Wall Street Journal

"Already hailed as a masterpiece across Europe, Secondhand Time is an intimate portrait of a country yearning for meaning after the sudden lurch from Communism to capitalism in the 1990s plunged it into existential crisis. A series of monologues by people across the former Soviet empire, it is Tolstoyan in scope, driven by the idea that history is made not only by major players but also by ordinary people talking in their kitchens."—The New York Times

"The most ambitious Russian literary work of art of the century . . . There's been nothing in Russian literature as great or personal or troubling as Secondhand Time since Aleksandr Solzhenitsyn's The Gulag Archipelago, nothing as necessary and overdue. . . . Alexievich's witnesses are those who haven't had a say. She shows us from these conversations, many of them coming at the confessional kitchen table of Russian apartments, that it's powerful simply to be allowed to tell one's own story. . . . This is the kind of history, otherwise almost unacknowledged by today's dictatorships, that matters."—The Christian Science Monitor

"Alexievich's masterpiece—not only for what it says about the fall of the Soviet Union but for what it suggests about the future of Russia and its former satellites. . . Stylistically, Secondhand Time, like her other books, produces a mosaic of overlapping voices… deepened by extraordinary stories of love and perseverance."—Newsweek

"A trove of emotions and memories, raw and powerful . . . [Secondhand Time] is one of the most vivid and incandescent accounts of [Soviet] society caught in the throes of change that anyone has yet attempted. . . . Alexievich stations herself at a crossroads of history and turns on her tape recorder. . . . [She] makes it feel intimate, as if you are sitting in the kitchen with the characters, sharing in their happiness and agony."—The Washington Post

"An enormous investigation of the generation that saw communism fall, [Secondhand Time] gives a staggeringly deep and plural picture of a people that has lost its place in history."—San Francisco Chronicle
About the Author
Svetlana Alexievich was born in Ivano-Frankivsk, Ukraine, in 1948 and has spent most of her life in the Soviet Union and present-day Belarus, with prolonged periods of exile in Western Europe. Starting out as a journalist, she developed her own nonfiction genre, which gathers a chorus of voices to describe a specific historical moment.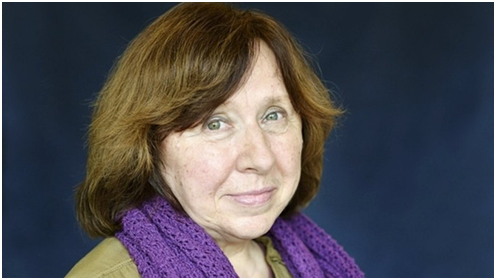 Svetlana Alexievich, Author
Compiled by
Srini
Disclaimer:
While publishing this book review, we haven't received any cash or kind from the author / publisher to promote this book. This is done purely based on the academic interest and merit of the book.