Cameroonian football sensation Samuel Eto'o is a busy man.
According to a post on social media Twitter the upfront striker has been busy on some project which he has decided to keep it a surprise to his fans since it's been undisclosed for the moment.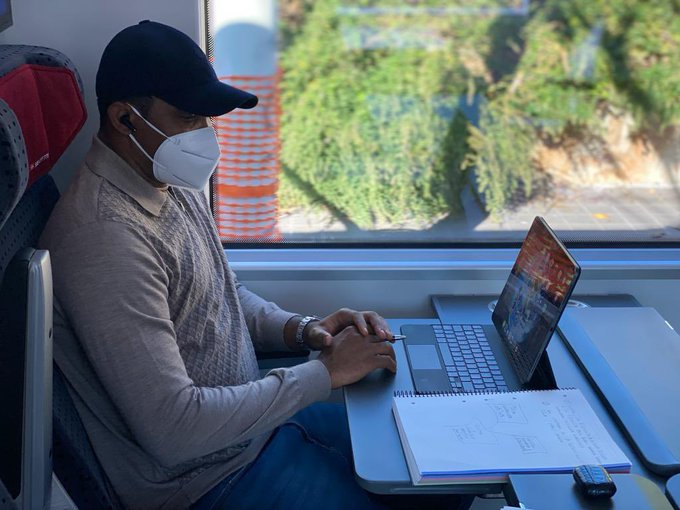 "Working on some very exciting projects that I can't wait to share with you all. Stay safe and stay blessed.adrénaline". So goes the caption on the post. Known mostly for his adrenaline in the soccer field, the player hints adrenaline in his up coming project as well just as he did in the goal mouths through his career at his former football club Barcelona and the Cameroonian squad where he served as captain.
The Cameroonian national saw his career end in September 2019 at the age 38. During his time as a player Eto'o was regarded as some of the best players and strikers in the whole world after big names such as Lionel Messi, Ronaldino and other legendary player.
With the Spanish football giants Barcelona, he made a very brilliant pair with the Argentinian national Messi who is currently with the team and making magic.
One gloriously nostalgic moment when the players Eto'o, and Messi thrashed Manchester 2-0 in the 2009 finals.