Is Brexit the source of Racial Intolerance?
According to the recently published newspaper reports, Brexit played crucial role in the sudden increase of racial intolerance in Britain. Stressing this fact, the renowned media houses like BBC and 'The Guardian' published articles in the recent past.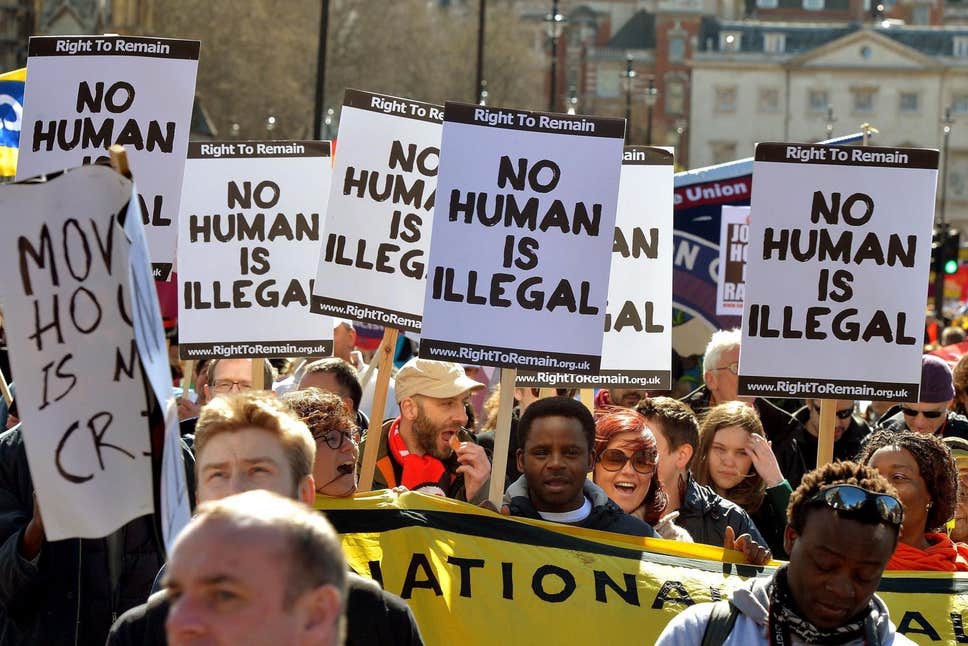 According to the BBC report, the racially motivated hate crime is on the rise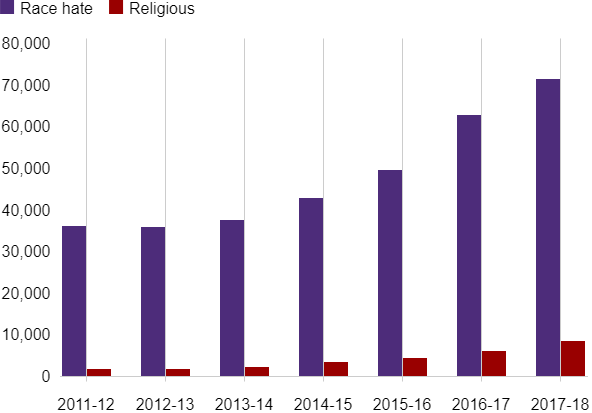 Data Source: Home Office (UK)
Seventy-one percent of people from ethnic minorities now report having faced racial discrimination, compared with 58% in January 2016, before the EU vote, according to polling data seen by the Guardian.
According to the Guardian "The survey by Opinium suggests racists are feeling increasingly confident in deploying overt abuse or discrimination. The proportion of people from an ethnic minority who said they had been targeted by a stranger rose from 64% in January 2016 to 76% in February this year, when the most recent polling was carried out of 1,006 people weighted to be nationally representative.
The trend appears in line with crime figures, which have shown that racially motivated hate crime has increased every year since 2013, doubling to 71,251 incidents in England and Wales in 2018, according to the Home Office."
Some more Government-appointed committees should examine this issue and find out how to curb this trend. Otherwise, it will undermine the very idea of the multi-cultural society in the UK and around the world.
By
Staff Reporter